About
Machine Learning Group
Institute of Computational Biology
Helmholtz Munich - German Research Center for Environmental Health
building 58a / room 119
phone: +49 89 3187 4217
email: alex[dot][surname][at]helmholtz-muenchen.de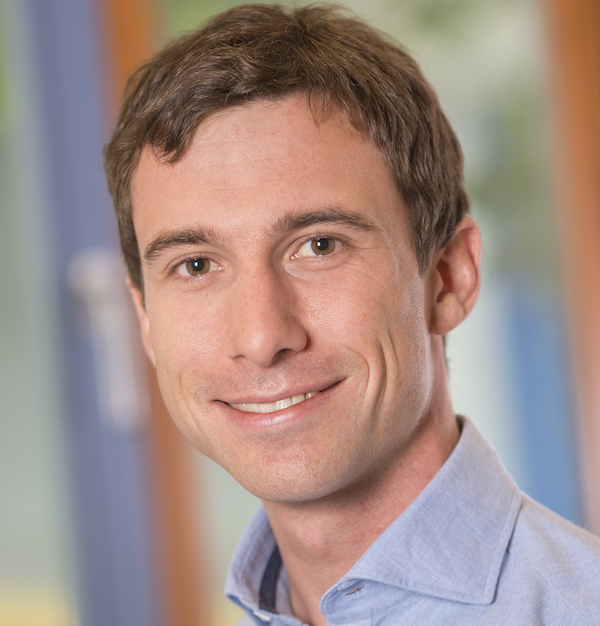 Since fall 2015, I'm a postdoc in machine learning applied to single-cell biology. Prior to that, I did a PhD in computational physics at LMU Munich, visiting Columbia U for three months in spring 2015. Until 2013, I did another PhD in Electrical Engineering at Bosch Research close to Stuttgart, which I defended 2014 at U Erlangen-Nuremberg. In between 2011 and 2012, I was a Research Associate at the Center for Electronic Correlations and Magnetism, U Augsburg. I studied physics at U Augsburg (MSc 2011, BSc 2009), ENS Paris and Georgetown U.
More information here (CV), on google scholar and on LinkedIn.
Research
With F. J. Theis, I work on machine learning methods to understand molecular biology of single cells. I use a quite wide range of methods, e.g. data embedding [P19], deep learning [P20] or causal inference [T20]. Here, you'll soon find a lot more information on these topics.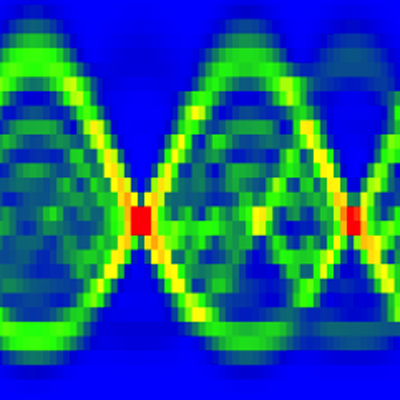 I build on experience gathered mostly during research on tensor trains and their application in dynamical mean-field theory, which I combined to improve the computability of simulations of strongly correlated materials [O6,P12-P18], working with U. Schollwöck. Before that, I modeled diffusion-reaction processes to enhance material properties of solar cells [O5,P8-P11] and worked on properties of the quantum Rabi model, which is, for example, important for understanding technical foundations of quantum computing [P6,P7].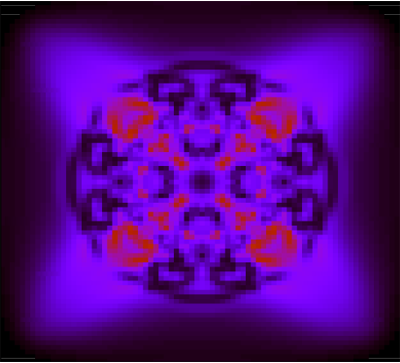 During my studies, I focused on emergent properties of quantum-many body systems and their applications, for example, in showing how grain boundaries limit high-temperature superconductivity [P5]. Also, I did research on the non-equilibrium behavior of quantum many-body systems [P1-P4], in particular, the fundamental problem of how such systems transition from an excited state to equilibrium. This happens through chaotic dynamics in the classical case, but is an active area of research in the quantum case. We showed that the transition proceeds through an intermediate, prethermalized, plateau for which a statistical theory applies - M. Kollar posed this as a problem for a summer project, during which I contributed the central analytical calculation [T1] to the highly cited paper [P3].
During high school, I was interested in how philosophical and political ideas stimulate change in society and culture. In my thesis, I investigated whether J.-P. Sartre had an influence on the German terrorist movement of the 1960s and 70s [O1].
Publications
More information on google scholar, ORCID, ResearchGate, ResearcherID and arXiv.
Preprints
P20 Deep Learning for Imaging Flow Cytometry: Cell Cycle Analysis of Jurkat Cells
P Eulenberg, N Köhler, T Blasi, A Filby, AE Carpenter, P Rees, FJ Theis, FA Wolf
bioRxiv (2016) pdf
Reviewed journal articles
P19 Diffusion pseudotime robustly reconstructs branching cellular lineages
L Haghverdi, M Büttner, FA Wolf, F Buettner, FJ Theis
Nature Methods (2016) bioRxiv pdf
P18 Imaginary-time matrix product state impurity solver for dynamical mean-field theory
FA Wolf, A Go, IP McCulloch, AJ Millis, U Schollwöck
Physical Review X (2015) arXiv pdf
P17 How to discretize a quantum bath for real-time evolution
Id Vega, U Schollwöck, FA Wolf
Physical Review B (2015) arXiv pdf
P16 Non-thermal melting of Neel order in the Hubbard model
K Balzer, FA Wolf, IP McCulloch, P Werner, M Eckstein
Physical Review X (2015) arXiv pdf
P15 Strictly Single-Site DMRG Algorithm with Subspace Expansion
C Hubig, IP McCulloch, U Schollwöck, FA Wolf
Physical Review B (2015) arXiv pdf
P14 Spectral functions and time evolution from the Chebyshev recursion
FA Wolf, JA Justiniano, IP McCulloch, U Schollwöck
Physical Review B (2015) arXiv pdf
P13 Solving nonequilibrium dynamical mean-field theory using matrix product states
FA Wolf, IP McCulloch, U Schollwöck
Physical Review B (2014) arXiv pdf
P12 Chebyshev matrix product state impurity solver for dynamical mean-field theory
FA Wolf, IP McCulloch, O Parcollet, U Schollwöck
Physical Review B (2014) arXiv pdf
P11 Electrical and Structural Analysis of Crystal Defects After High-Temperature Rapid Thermal Annealing of Highly Boron Ion-Implanted Emitters
J Krügener, R Peibst, FA Wolf, E Bugiel, T Ohrdes, F Kiefer, C Schollhorn, A Grohe, R Brendel, HJ Osten
IEEE Journal of Photovoltaics (2014) ResearchGate pdf
P10 Diffusion and Segregation Model for the Annealing of Silicon Solar Cells Implanted With Phosphorus
FA Wolf, A Martinez-Limia, D Grote, D Stichtenoth, P Pichler
IEEE Journal of Photovoltaics (2014) ResearchGate pdf
P9 Modeling the Annealing of Dislocation Loops in Implanted c-Si Solar Cells
FA Wolf, A Martinez-Limia, D Stichtenoth, P Pichler
IEEE Journal of Photovoltaics (2014) ResearchGate pdf
P8 A comprehensive model for the diffusion of boron in silicon in presence of fluorine
FA Wolf, A Martinez-Limia, P Pichler
Solid-State Electronics (2013) ResearchGate pdf
P7 Dynamical correlation functions and the quantum Rabi model
FA Wolf, F Vallone, G Romero, M Kollar, E Solano, D Braak
Physical Review A (2013) arXiv pdf
P6 Exact real-time dynamics of the quantum Rabi model
FA Wolf, M Kollar, D Braak
Physical Review A (2012) arXiv pdf
P5 Supercurrent through grain boundaries in the presence of strong correlations
FA Wolf, S Graser, F Loder, T Kopp
Physical Review Letters (2012) arXiv pdf
P4 Expansion of Bose-Hubbard Mott insulators in optical lattices
M Jreissaty, J Carrasquilla, FA Wolf, M Rigol
Physical Review A (2011) arXiv pdf
P3 Generalized Gibbs ensemble prediction of prethermalization plateaus and their relation to nonthermal steady states in integrable systems
M Kollar, FA Wolf, M Eckstein
Physical Review B (2011) arXiv pdf
P2 Collapse and revival oscillations as a probe for the tunneling amplitude in an ultra-cold Bose gas
FA Wolf, I Hen, M Rigol
Physical Review A (2010) arXiv pdf
P1 New theoretical approaches for correlated systems in nonequilibrium
M Eckstein, A Hackl, S Kehrein, M Kollar, M Moeckel, P Werner, FA Wolf
The European Physical Journal Special Topics (2009) arXiv pdf
Other publications
O6 Solving dynamical mean-field theory using matrix product states
PhD Thesis (2015) pdf
O5 Modeling of annealing processes for ion-implanted single-crystalline silicon solar cells
PhD Thesis (2014) pdf
O4 Supercurrent through grain boundaries in the presence of strong correlations
Master's Thesis (2011) pdf
O3 Collapse and revival oscillations as a probe for the tunneling amplitude in an ultra-cold Bose gas
Report (2010) pdf
O2 Orbital order in a spin-polarized two-band Hubbard model
Bachelor's Thesis (2009) pdf
O1 Sartre à Stammheim: son éxistentialisme et l'idéologie de la fraction armée rouge
High School Thesis (2005) pdf
Talks
T21 From Matrix Product States and Dynamical Mean-Field Theory to Machine Learning
Theory Colloquium, Department of Physics
LMU Munich (Nov 2016) pdf
T20 Causal Inference in Machine Learning
Retreat Seminar, Institute of Computational Biology, Helmholtz Munich
Kloster Irsee, Germany (Oct 2016) pdf
T19 Causality in branching time series
Retreat Seminar, Theoretical Systems Biology, German Cancer Research Center, Heidelberg
Kloster Ellwangen, Germany (Jun 2016) html
T18 Machine Learning Basics
Seminar, Research and Development Department
Nanotemper Technologies, Munich (Jun 2016) html
T17 Convolutional Neural Networks
Seminar, Institute of Computational Biology
Helmholtz Munich (May 2016) html
T16 Inference of gene regulation using pseudotemporal ordering of single cell snapshots
Seminar, Institute of Computational Biology
Helmholtz Munich (Feb 2016) html
T15 Matrix product state based quantum impurity solvers: DMFT + DMRG
Seminar, Theoretical Quantum Chemistry (G Chan)
Princeton U (May 2015) pdf
T14 Matrix product states: defeating the curse of dimensionality
Seminar, Condensed Matter Theory (AJ Millis)
Columbia U (Apr 2015) pdf
T13 Matrix product state based quantum impurity solvers: DMFT + DMRG
Contributed Talk, International conference on advanced numerical algorithms for strongly correlated quantum systems
U Würzburg (Feb 2015) pdf
T12 Tensor Trains: defeating the curse of dimensionality
Job Talk, Institute of Computational Biology (FJ Theis)
Helmholtz Munich (Feb 2015) pdf
T11 Spectral functions and time evolution from the Chebyshev recursion
Seminar, Theoretical Nanophysics (U Schollwöck, L Pollet)
LMU Munich (Dec 2014) pdf
T10 Matrix product state based quantum impurity solvers: DMFT + DMRG
Seminar, Many-body Theory (M Eckstein, M Potthoff)
U Hamburg/ MPI Structure and Dynamics of Matter (Oct 2014) pdf
T9 Matrix product state based quantum impurity solvers: DMFT + DMRG
Retreat Seminar, DFG Forschergruppe 1807
U Würzburg (Jan 2014) pdf
T8 Matrix product state based quantum impurity solvers: DMFT + DMRG
Seminar, Theoretical Nanophysics (U Schollwöck, L Pollet)
LMU Munich (Nov 2013) pdf
T7 Modeling annealing processes for implanted c-Si solar cells
Institute Colloquium
Fraunhofer IISB, Erlangen (Jul 2013)
T6 A subjectivist view on probabilities in statistical mechanics
Seminar within Studienstiftung Summer School (C Beisbach, S Hartmann)
Schloss Neubeuern, Germany (Aug 2011) pdf
T5 Collapse and revival oscillations as a probe for the tunneling amplitude in an ultra-cold Bose gas
Job Talk, Theoretical Solid State Physics (J von Delft, S Kehrein)
LMU Munich (Jul 2011) pdf
T4 Supercurrent through grain boundaries in the presence of strong correlations
Seminar, Experimental Physics VI (J Mannhart)
U Augsburg (Jul 2011) pdf
T3 Bethe Ansatz: Heisenberg model and generalizations
Seminar, Theoretical Physics II (U Eckern)
U Augsburg (Jun 2011) pdf
T2 Collapse and revival oscillations as a probe for the tunneling amplitude in an ultra-cold Bose gas
Seminar, Theoretical Physics III (D Vollhardt)
U Augsburg (Jun 2010) pdf
T1 Statistical description of prethermalization plateaus
Seminar, Theoretical Physics III (D Vollhardt)
U Augsburg (Oct 2009) pdf